Leasehold Information
CHANGE MANAGING AGENT? - BUY YOUR FREEHOLD?

The Right to Manage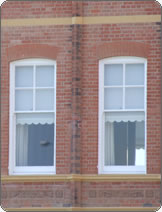 The Commonhold and Leasehold Reform Act 2002 provides a right for leaseholders to force the transfer of the landlord's management functions to a special company set up by them - the Right To Manage Company. The right was introduced, not just as a means of wresting control from bad landlords, but also to empower leaseholders, who generally hold the majority of value in the property, to take responsibility for the management of their block. This then empowers the leaseholders with the decision to choose the managing agent of their choice.
The process is relatively simple, the landlord's consent is not required nor is any order of court. There is no need for the leaseholders to prove mismanagement by the landlord. The right is available, whether the landlord's management has been good, bad or indifferent. The right to manage is only available to leaseholders of flats, not of houses.


Buying Your Freehold or Extending Your Lease, Right to Enfranchisement

Recently introduced legislation now gives long lessees the collective right to take over the management of their block. First a company must be formed to take over the management functions. Once the right is exercised, the right does not confer any rights of ownership, but will put leaseholders in control of choosing managing agents and /or running service charge expenditure.

To exercise the right the following criteria must be satisfied
* no less than half of the lessees must participate
* no less than two thirds of the flats must be on long leases
* the non residential part of the building must not exceed 25% of total floor space
* if premises have a residential landlord they must consist of more than four units.

There Are No Residence Qualifications.

Once the company is set up all lessees who are not members of the company must be invited to participate. Some weeks after the invitation a claim notice is served on the freeholder giving them at least a month to accept or contest the claim If contested there would be a tribunal reference, in this case the RTM (Right To Manage) company is liable for the freeholders reasonable costs. Provided that all formalities have been complied with properly, the procedure should not be complex.

Contact us for further details.


Extending Your Lease

The right provided by the 1993 Leasehold Reform Act (as amended) is for the grant of a new lease for a term of 90 years, plus the present unexpired term.
The formal procedure is started by the service of the Tenant's Notice on the landlord (the Tenant's Notice) it then follows a prescribed route. This is the beginning of the formal process for acquiring the ninety year extension.
There is a substantial amount of work involved in a lease extension; however Period Property Management Company are happy to provide this service and ensure the whole process runs as smoothly as possible.

Contact us for further details